HDPE films
HDPE - high density polyethylene - is produced by polymeration at the low pressure. Its molecular chains are linear, which makes the strength higher than that of LDPE, which has branched chains. HDPE films are produced by the technology of blowing.
Properties of HDPE films
heat resistant from -50 °C to + 110 °C
Films are not clear, they are milky-coloured. They have a matt surface, and they are tasteless and odourless and therefore suitable for the direct food contact. Some types are also suitable for use in the pharmacy industry.
They are resistant to most chemicals, inert to packaged goods.
They are impermeable to water and little permeable to water vapour, oxygen, fats and aromatic substances (10 x less permeable than LDPE).
They are very well weldable.
Use of HDPE films
a semi-finished product for the production of other products (bags, sheets, in-liner in boxes)
suitable for the production of covering sheets
suitable for food packaging, especially meat and meat products (more resistant to fat acids)
a separation layer in the production of bitumen belts (due to their higher heat resistance and minimal shrinkability)
Possible treaments of HDPE films
full-surface or partial microperforation
corona treatment for printing or lamination
printing, colour adjustments
UV stabilization up to 24 months
Ecology
HDPE films are environmentally safe and 100% recyclable.
HDPE films are recoverable in the form of energy recovery and they do not release harmful substances to the environment.
Parameters of HDPE films
| | |
| --- | --- |
| Width: | flat film and semi-tubes: 200 - 1.300 mm |
| | tubes 400 – 1300 mm |
| | tubes and semi-tubes with side folds 380 – 700 mm, side folds 100 – 250 mm |
| Thickness: | 10 – 80 My |
| Diameter of rolls: | 50 – 500 kg, up to Ø 800 mm |
| Printing: | max. 8 colors (off-line) or 2 colors (in-line) |
| Core: | 76 mm (paper or plastic) |
Design of HDPE films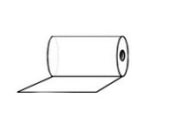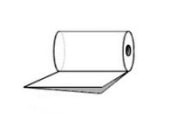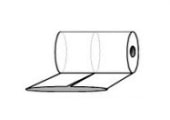 Middle-cut semitubular film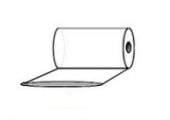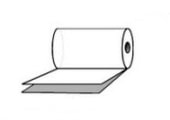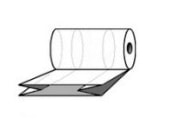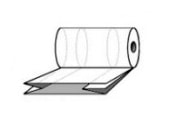 Semitubular film with folds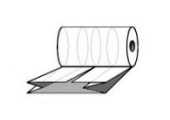 Semitubular middle-cut film with folds